Massive congratulations to our Ceili team who won the Armagh county final in Killeavy yesterday. Well done also to our Novelty Act team for their efforts.
Dancers pictured back row l-R Katie Galvin, Ella-Louise O'Hanlon, Laura McSherry, Mellisa Phillip's Front row L-R Claire McKeever, Eva-Louise Breslin, Aimee McCann, Hannah-Lily Magennis, they will now go on to represent Killeavy and Armagh in the Ulster semi final on the 25th March at 2pm in Lisnaskea County Fermanagh.
Déanaimid comhghairdeas ó chroí libh ar ár Rince Foirne iad a bhuaigh an bhabhta ceannais Scór na nÓg Ard Mhacha inne.
Damhsóirí sa phictiúr: Katie Galvin, Ella-Louise O'Hanlon, Laura McSherry, Mellisa Phillips, Claire McKeever, Eva-Louise Breslin, Aimee McCann, Hannah-Lily Magennis
Beidh siad ag déanamh ionadaíocht do Cíll Sheíbhe agus Ard Mhacha i mbabhta leathcheannais Úladh i Lios na Sceithe i bhFear Manach. #GAAGaeilge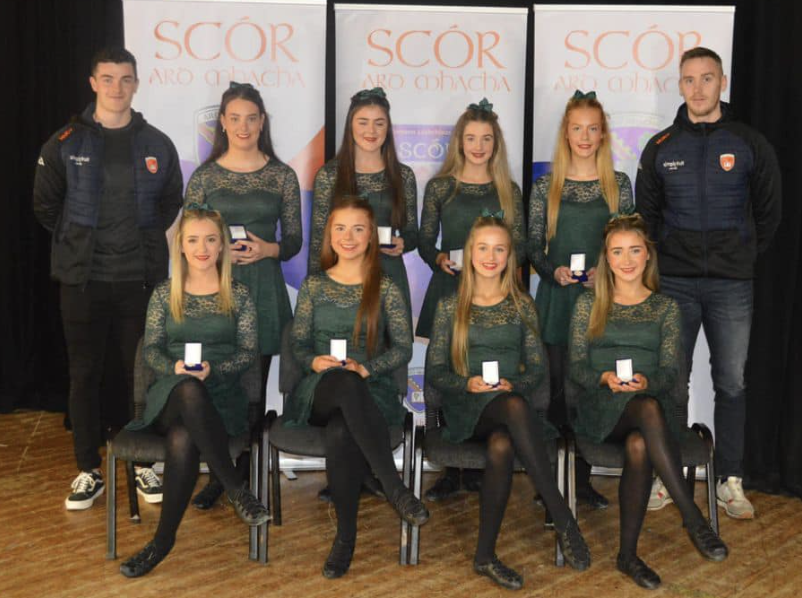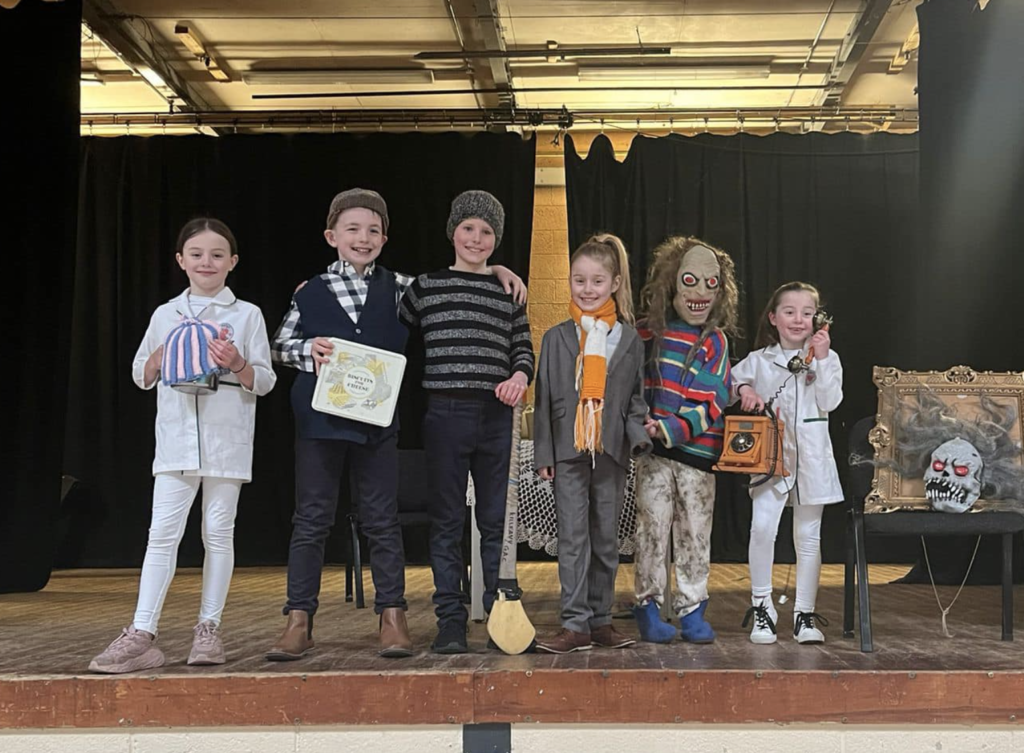 By maeveoneill
Mon 13th Mar