Killeavy GAC maintains links with the three primary schools in the Parish of Upper Killeavy.
| | |
| --- | --- |
| | St. Joseph's Meigh Primary School opened in 1969 following the closure of Ballinliss and Adavoyle schools.  It is nestled in the foothills of South Armagh below the mystical Slieve Gullion, designated as an area of outstanding natural beauty and currently has an enrolment of 195 pupils. |
| | St. Michael's Killean Primary School was built in the 1890s to serve the needs of 4 – 11 year old boys and girls living in the Killean area of the Parish of Upper Killeavy. The school is situated in an area of beautiful scenery outside the town of Newry and currenty has an enrolment of 131 pupils. |
| | St. Moninna's Cloughogue Primary School opened in 1831. The current school was opened in 1997 and offers a beautiful building, well-resourced classrooms and spacious shared areas.  There are currently 470 pupils enrolled. |
Killeavy GAC provides in-school coaching sessions and each year organises the Thomas Mallon tournament for our primary school teams.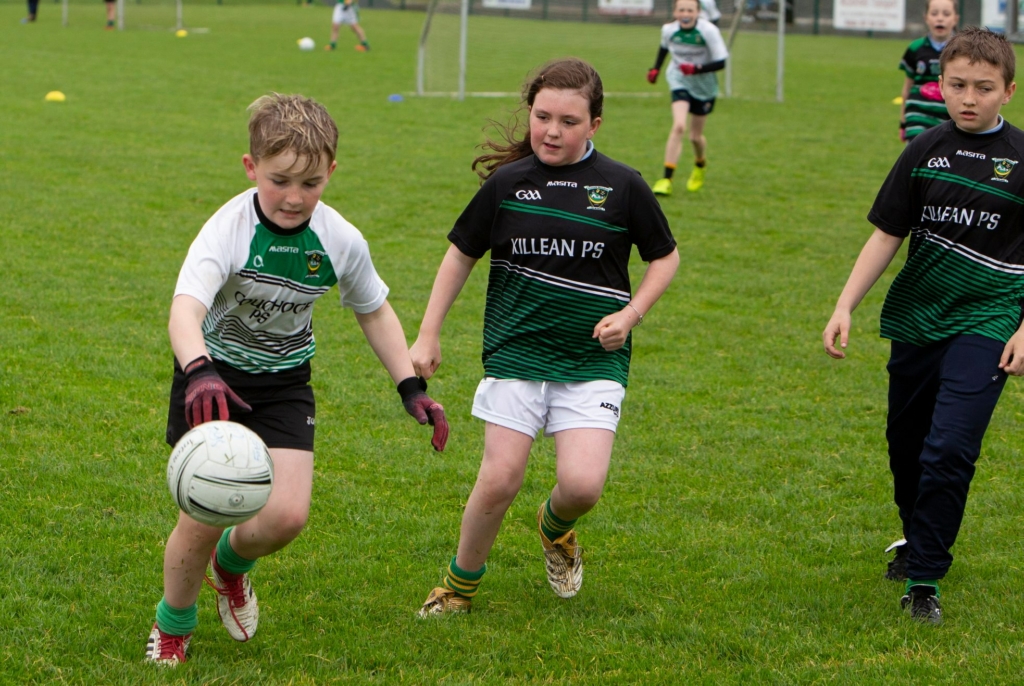 Killeavy also has strong links with secondary schools in Newry and South Armagh, particularly St. Paul's Bessbrook, Sacred Heart, Our Lady's, Abbey CBS and St. Colman's.