Scór in Killeavy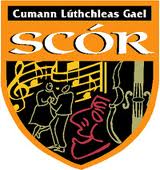 Killeavy has a proud record of participation and success in both Scór na nÓg and Scór Sinsir stretching right back to when the GAA's premier cultural competition was initiated in 1969.  We have won three All-Ireland titles in different categories Rince Seit (2015), Rince Foirne (2002) and Bailéad Grúpa (1982).  We have won the Armagh Club of the Year award on a number of occasions, most recently in 2012 – a year in which we won three senior county titles.  
In the early years of Scór, it would have been unusual for Killeavy not to have a team or individual competing in every Scór category.  Participation fell away through the 90's and 00's though we always competed in the dancing categories and Tráth na gCeisteanna.  Participation has picked up again over the last decade, particularly in Scór na nÓg.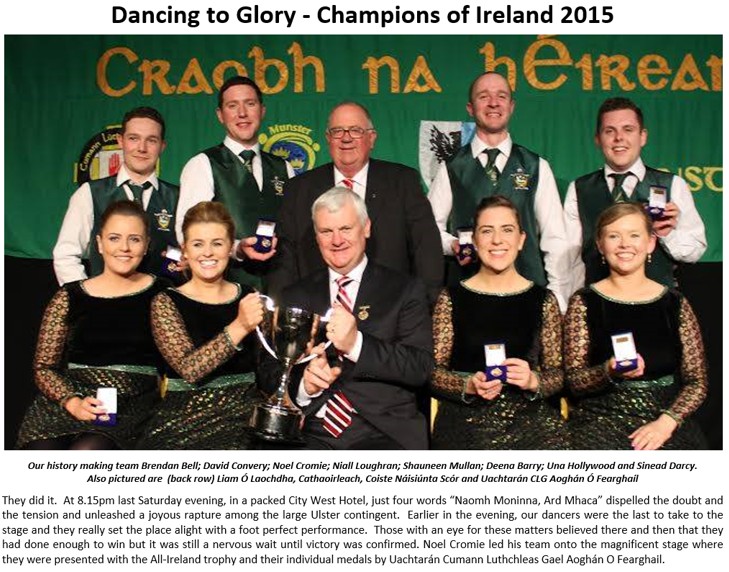 Killeavy's first All-Ireland Scór winners were our Senior Ballad Group who lifted the title in 1982.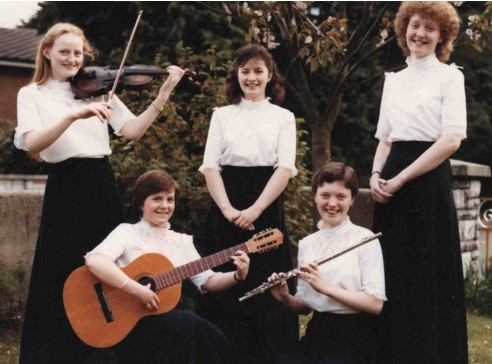 L-R:  Ainé McEvoy, Brenda Rankin, Noreen Sweeney, Siobhan McQuade and Geraldine McQuade.  Brenda Rankin later went on to produce a Killeavy Novelty Act that lifted an Ulster Scór na nÓg title in 1993.
Ten years later in 2003, our ceili dancers were crowned All-Ireland Scór na nÓg champions.  The team is pictured with their teachers Eileen Keenan and Eamon O'Malley.  From left to right:  Brendan Bell, Eoin McGuinness, Darren O'Hanlon, Kevin Bell, Grace Clarke, Charlene Clarke, Aileen Black and Philomena Carroll.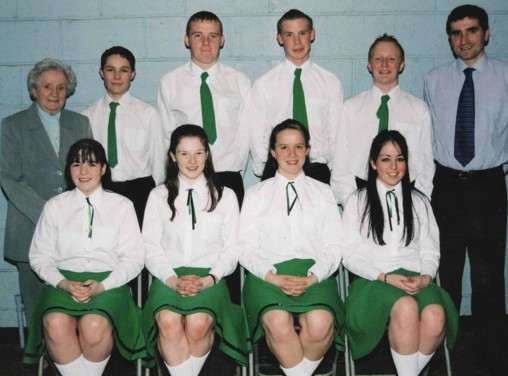 Brendan Bell was also a member of the 2015 All-Ireland winning team.  He is pictured here along with his brother Kevin who was lost to us tragically in a New York accident but whose name lives on through the magnificent Kevin Bell Repatriation Trust.
Our revamped Youth Club (thanks to Club Killeavy) has won lots of praise when successfully staging the county Scór na nÓg and Scór Sinsir finals.  The photograph below shows the impressive view from the stage that awaits the Scór finalists.